Picture: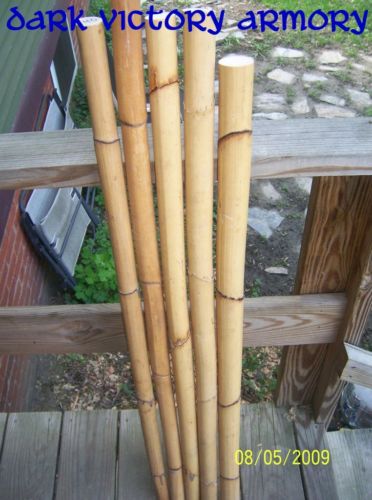 ONE Goodly Stick of Sturdy Rattan
The very best rattan available in the United States. Manau rattan is denser and stronger than any of the other commercially sold rattans.  All rattan is premium straightened rattan. Our supplier has provided us with a superior product that I'm proud to offer to our customers.  Our shipping is blazing fast, quality is top notch. Buy one or buy several (to save on shipping).
We can cut each stick to order.  Having used rattan for decades, I understand what a fighter wants.  Our 
suggested
 measure for a one handed sword is the distance from your nose to the fingertips of an outstretched hand.  Typically this is about 36".  Longer sticks are provided in our auction for taller fighters or those wishing to trim their own down.  Even longer stick are for those seeking a great weapon.
Currently available diameters include:
3/4" - 1"              - VLight - These are the size that is use for Youth Rattan weapon cores
mind the gap...     please let us know if this missing size is something you want.
1 1/4" - 1 1/2" - Fast - A light to medium weight stick that can be used for faster shots
1 1/2" - 1 3/4" - Standard - A medium to heavy weight stick that can be used for authoritative shots. 
1 3/4" - 2"          - Heavy - Specialty weight that is more than typical for rattan combat.   Best for side shaved.
A note on Length:  
We can happily make sticks longer than what is listed on the drop-down.  Considerations for delivery are that sticks longer than 6-7 feet have an extremely costly upcharge and even rattan staves that are that long are about double the length of a standard single swordlength.  Ebay's shipping calculator is not able to automatically handle the remarkable variety of lengths and diameters that we can make so if you are seeking a longer stick in anything but the thinnest rattan you will need to "build a stick" by purchasing TWO smaller ones that add up to the length you are seeking and then send us a note to send it in ONE piece.